Valentine's Day is around the corner. It's that time of year again when everyone is thinking about what to get for their loved ones. And what better way to show how much you care than by giving them a gift that is personal and special?
Especially when your beloved is going through the most important time of her life and is about to become a mother. Your thoughts may revolve around pampering her before embracing the parenthood phase. So, what will make her smile more fascinating?
If you are wondering how a gift can be perfect in terms of expressions and emotions, check out these gift ideas for expecting wife
1. Maternity Photoshoot
Capturing those special 9 months can make a memorable Valentine's day for both parents. So, a maternity photo shoot will brighten her day while she embraces motherhood.
Price: INR 4000 – 5000
Where to get: Search Google for the best services according to your location.
Review:
2. Jewelry
Finding her that lovely, perfect, yet a light piece of jewellery will personalize the day. Making it the star of the day will make her fall in love with you all over again. What's more! If you plan ahead of time, you can consider customizing by having a name or signature pendant to have the surprise ready on the big day!
Price: INR 2000 – 5000
Where to get: https://www.myntra.com/gold-palted
Review:
3. Foot Massager or Foot Roller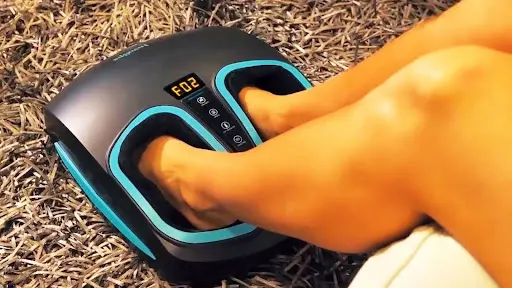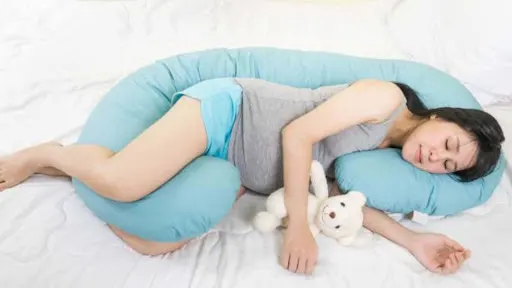 Agreed! It's not always comfy or easy to be pregnant! Give her a pregnancy pillow as a comforting gift so she may rest peacefully all night (other than the midnight bathroom trip, of course). The size, shape, fabric, filling, and other factors must be considered when selecting a pregnancy pillow.
If you'd prefer the expectant mother to choose her pillow, think about giving her a gift card, or be sure to include the gift receipt so she may exchange it if she so chooses.
Price: INR 2199
Where to get: https://www.amazon.in/Coozly-Pregnancy-Pillows-Zippered-Premium/dp/B01FZCI6XK
Review:
5. Yoga Ball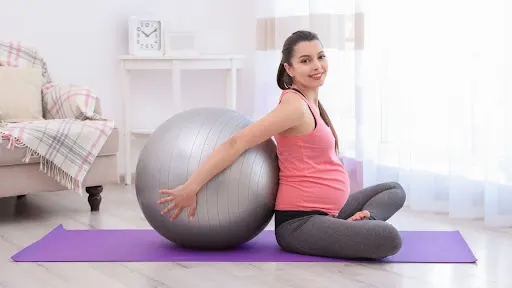 Move it when you need it! Known to relieve pelvic pressure or back pain, yoga ball (a.k.a. Birthing ball) can do wonders. And, if your partner is seeking support and rest then grab the moment on valentine's day to help her feel likewise with this thoughtful gift.
Giving a yoga ball as a gift will be helpful for postpartum exercise and during pregnancy and childbirth!
Price: INR 3325
Where to get: https://www.amazon.in/TheraBand-Exercise-Stability-Diameter-Standard/dp/B0000534W0
Review:
6. Ads Free Streaming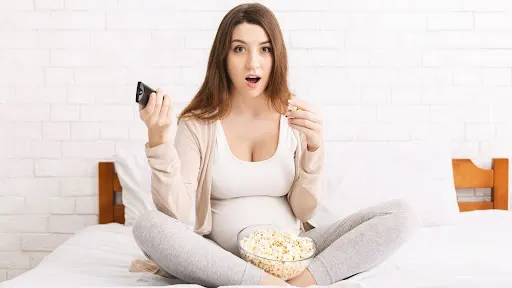 While we're on the subject of gift baskets and the like, keep in mind that a thoughtful present doesn't have to be pricey to be wonderful. The gift that keeps on giving is a subscription package. Pregnant ladies can choose from a variety of subscription boxes. Furthermore, some of them are unique to each month or trimester of her pregnancy. Well, you can
Price: INR 149 – 649 (per month)
Where to get: https://www.netflix.com/signup/planform
Review:
Read more: https://www.beingmomandmore.com/9-ways-to-make-your-child-sleep-better/
7. Pregnancy Support Belt
Mommy-to-be is carrying a lot of weight in this period, which will undoubtedly cause significant hurt to her back. These bolstering belly bands can be useful. It softly raises and cradles her belly to ease the pressure, and when she's lying down, it provides additional support with memory foam pads.
Price: INR 1299
Where to get: https://www.amazon.in/Aaram-Maternity-Belt-Skin-Size/dp/B07KLTN8CG/
Review:
8. Ultrasonographic Art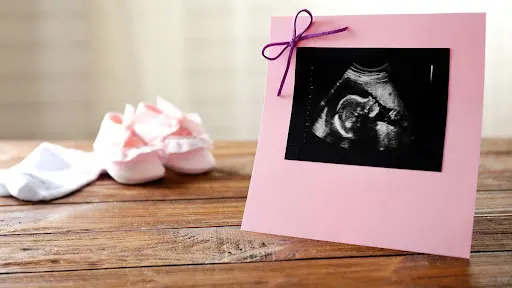 Create a keepsake piece of art from the baby's sonogram! Anything having the baby's first photo on it, whether it's a print in a basic frame or a complex work of art based on the sonogram, is guaranteed to be a hit.
Price: INR 2159
Where to get: https://www.amazon.in/Pure-Home-Living-Small-Silver/dp/B09GYM1J9G
Review:
9. Stretch Marks Set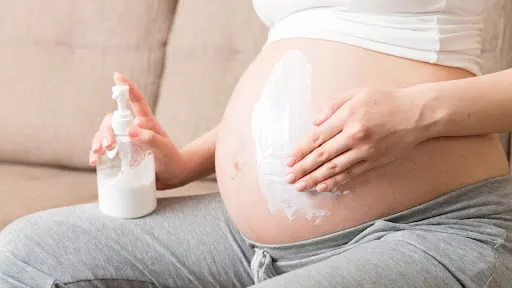 Stretch marks are common during pregnancy. They're a natural result of the stretching of skin caused by growing a baby. While they can be a source of embarrassment and anxiety. You can gift her a stretch mark set to show your love and support.
Price: INR 4261
Where to get: https://www.amazon.in/Mederma-Quick-Dry-Oil-fragrance-free/dp/B01MXOGE8F
Review:
10. Essential Oil Diffuser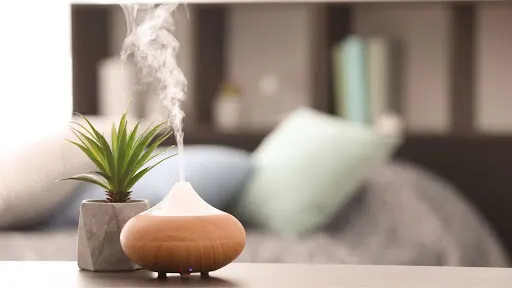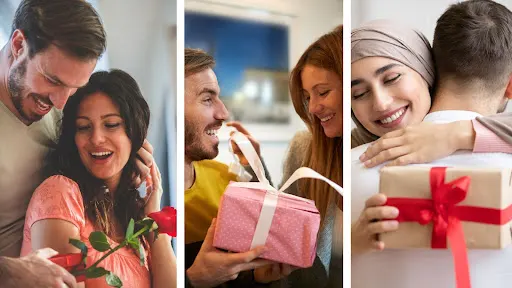 Shower Her with Love
Giving a gift to a pregnant woman is one way to show her your love and support! Finding the best gift for pregnant wife is not always simple, but with the gift ideas for expecting wife we provided above, it may not be as difficult as you first thought.
A thoughtful present will make her feel special and cherished and is likely to increase her excitement for the birth of her new baby, whether you choose a stretch mark set, a pregnancy book, soft pyjamas, or anything for the tiny one.
I am delighted to assist!!!