Holi is one of the most popular and widely celebrated festivals across the country. This festival brings people of all ages together, regardless of what religion or state they belong to.
Celebrated in the month of March, this festival is known as the "Festival of Colors," and pretty much announces the arrival of spring.
People from all over India take part in the festivities with zeal, and the festival is marked by a wide range of customs and traditions across the country. 
While the basic essence of the Holi festival in India remains the same, the traditions make a difference with different stories and beliefs of celebration.
So I am going to share the 14 most attractive forms of Holi that are celebrated around India.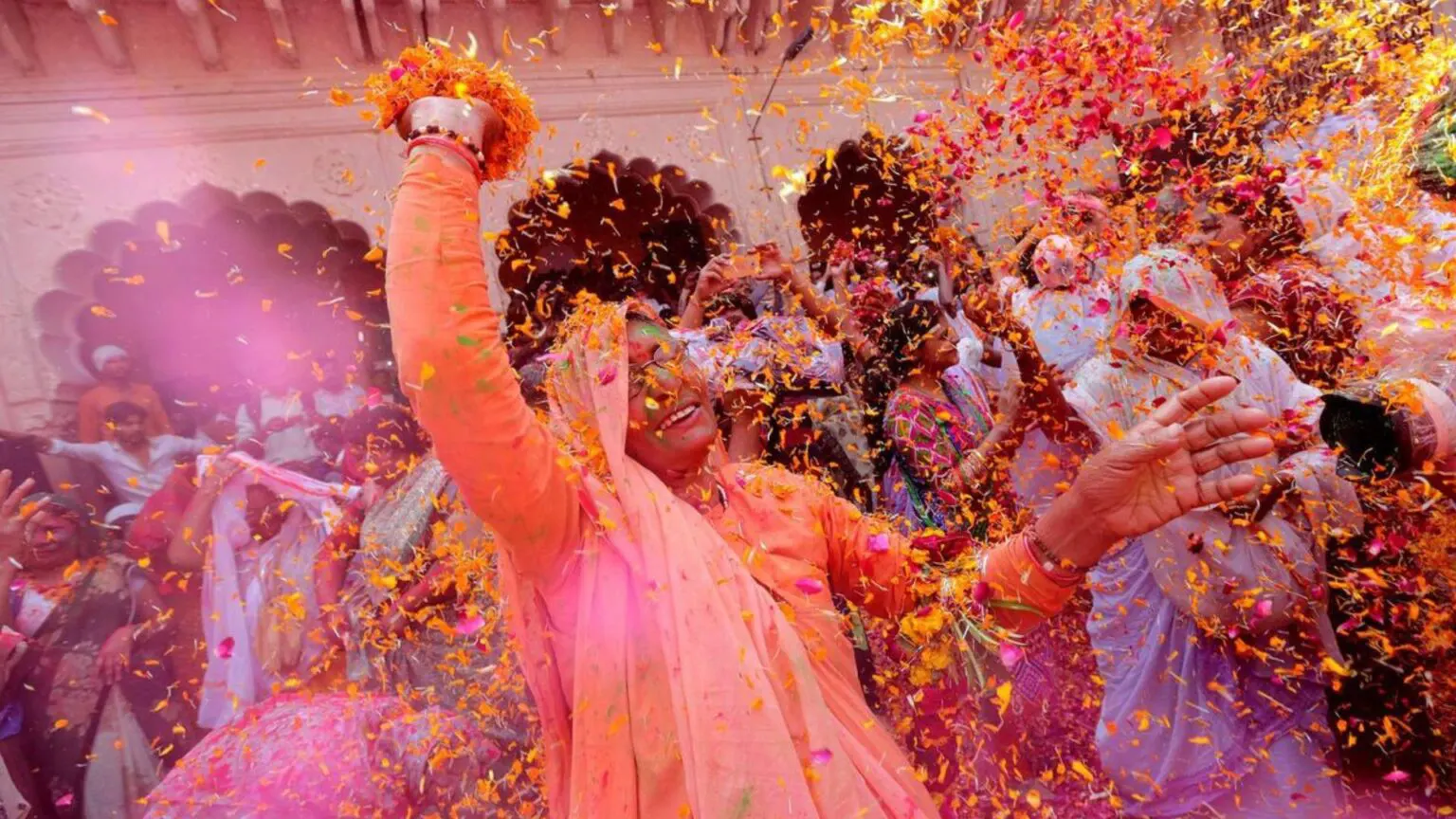 The most amazing Holi tradition is followed at the Banke Bihari Temple in Vrindavan with a unique style of celebration. Devotees from all over the country gather at the temple to celebrate Holi with Lord Krishna. The celebration is known as "Phoolon wali Holi," which means the Holi of flowers. Instead of using colors, people shower flower petals on each other. This Indian Holi celebration in Vrindavan adds a unique, joyous experience to people from all over the world. It is a time of great fun, happiness, and spiritual rejuvenation.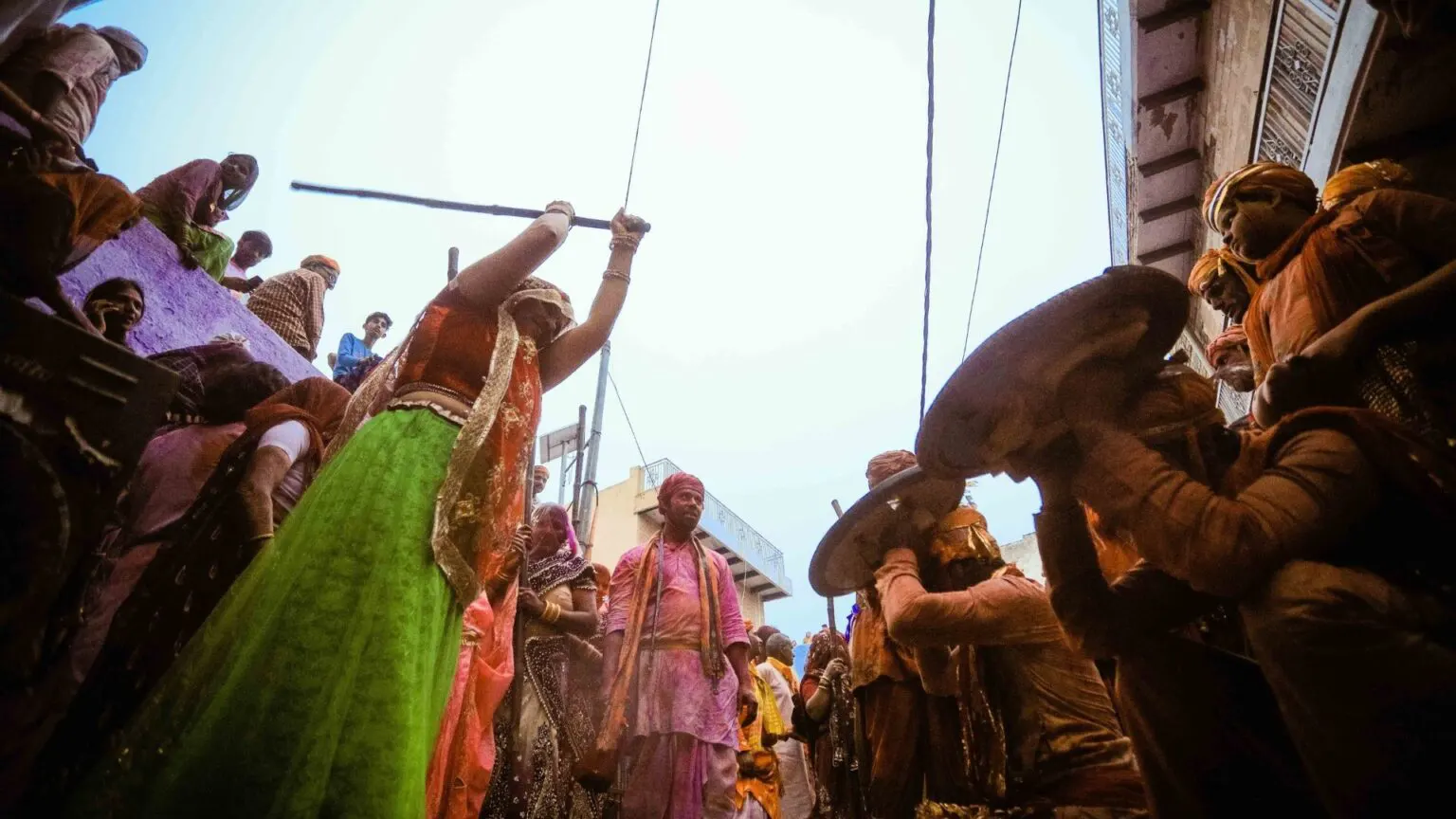 If Phulon wali Holi isn't enough for you, Lathmar Holi is another charmer to get you in the mood. It's a unique form of Holi celebrated in the town of Barsana, located in the northern state of Uttar Pradesh. Here, women playfully beat men with sticks, symbolizing the story of Lord Krishna and his beloved Radha. That's kind a fun!
Read more:https://www.beingmomandmore.com/7-thandai-drinks-to-enjoy-on-holi-2023/
When it comes to Holi Fam Jam, Haryana is no less festive than Uttar Pradesh. Dhulandi Holi is celebrated with great enthusiasm and zeal. Dhulandi is a playful Holi celebration between Bhabhi (sister-in-law) and Devar (brother-in-law). One of the distinguishing features of Holi in Haryana is the use of 'kolde' (a cloth dipped in water and then rolled) by bhabhis to hit devars during the festivities. The dance is known as 'Dhamal' and is a popular tradition in many parts of Haryana.
4. Royal Holi of Rajasthan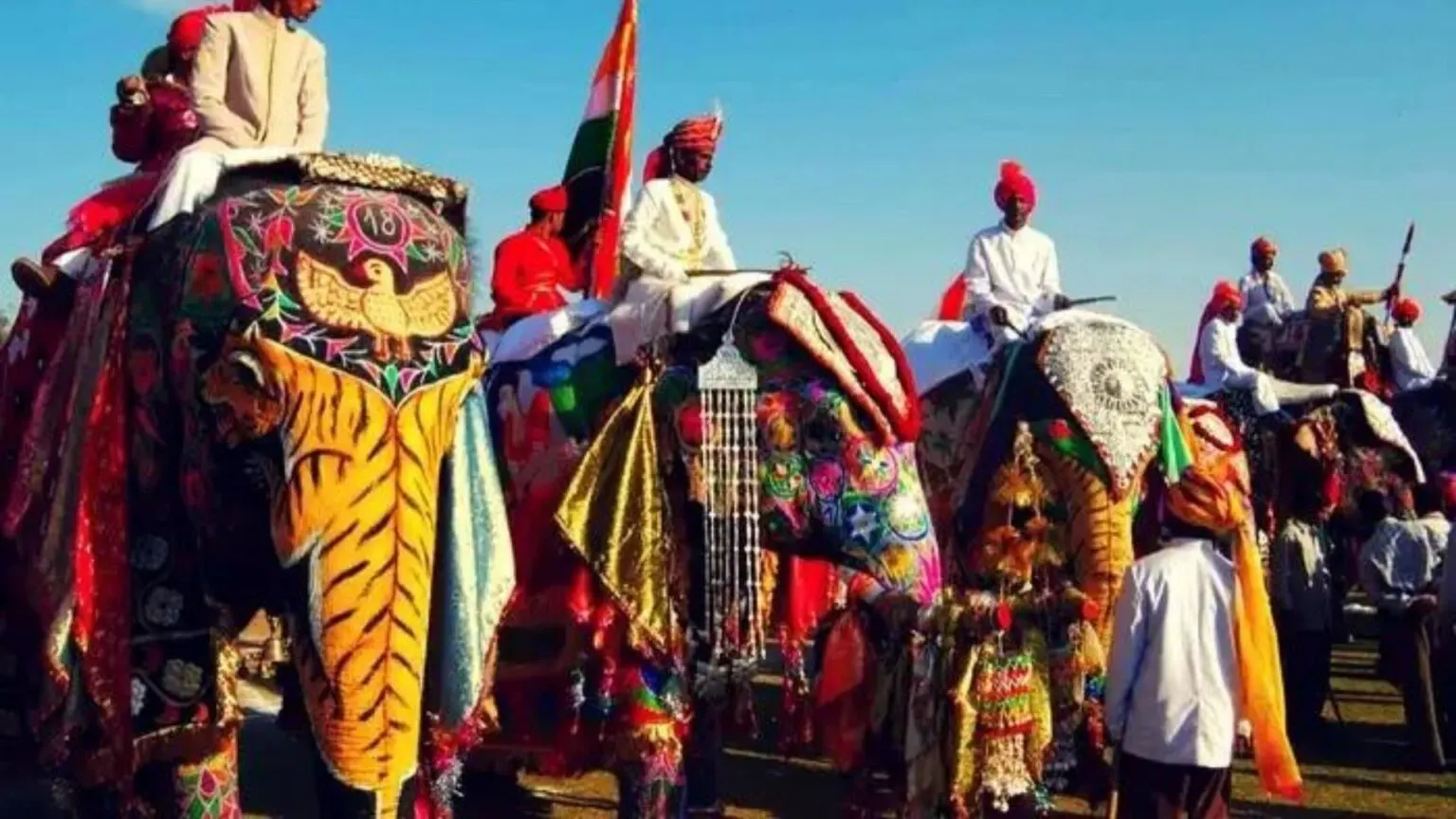 The Royal Holi of Rajasthan, also known as the 'Maharaja's Holi', is a grand celebration of the festival of colours that takes place in the state of Rajasthan. This unique and traditional celebration is marked by a display of regal splendour and rich cultural heritage. The festival is celebrated by the royal families of Rajasthan, who gather together to participate in various cultural events and performances. The celebrations usually begin with a grand procession of decorated elephants, camels, and horses, accompanied by musicians and dancers dressed in colourful traditional attire.
Manjal Kuli is a Holi-like festival celebrated in the southern state of Kerala. As clean and green as the place is, they celebrate this colourful festival by throwing turmeric powder at each other, which is believed to have several health benefits.
Knowing that our country has such huge diversity in cultural beliefs, speaking of cant be missed. Dol Jatra is the name given to Holi in the eastern state of West Bengal. Here, people carry the idol of Lord Krishna on a palanquin and throw coloured powder and water at each other.
Finished?? Not just yet! There is so much more to know about this lovely colourful festival. Speaking of which….
Shigmo, a spring festival, is celebrated in the western state of Goa and is similar to Holi in many ways. It is marked by traditional folk dances, music, and color throwing. Now, you are also thinking of planning your next Holi in Goa style, right?
This is also known as Kamavilai Pandigai, is a traditional festival celebrated in the southern Indian state of Tamil Nadu. The villagers decorate their houses with colourful rangolis and prepare special dishes like kozhukattai (steamed rice dumplings) and payasam (sweet pudding). The main event of the festival is the procession of the village deity, Mariamman, who is carried on a decorated chariot around the village. The procession is accompanied by music and dance performances, and villagers offer prayers and offerings to the deity.
Phaguwa is the name given to Holi in the state of Bihar. Here, the celebrations involve a grand procession known as the Phaguwa Pari, in which people dressed in colourful clothes dance to traditional Bhojpuri music.
Baithaki Holi is a more subdued form of Holi celebrated in the northern state of Uttar Pradesh. Here, people gather in small groups and sing devotional songs while throwing colours at each other.
Rang Panchami is a post-Holi celebration that takes place five days after the main festival. It is celebrated in the state of Maharashtra and involves throwing colours at each other and playing with water.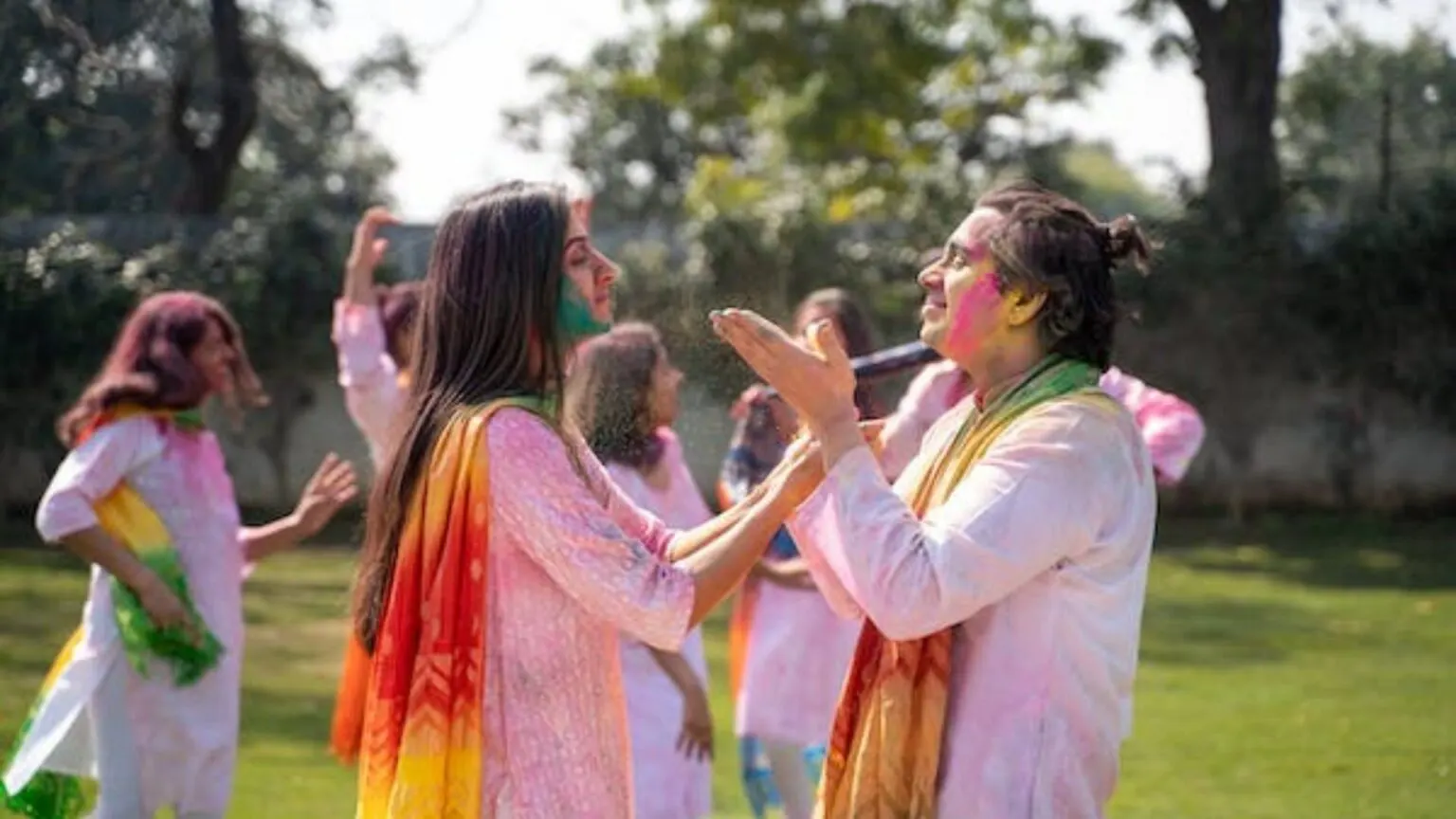 Khadi Holi is a unique form of Holi celebrated in the Kumaon region of Uttarakhand. Here, people wear traditional white clothes made of khadi and throw colours made from flowers.
Hola Mohalla is a Sikh festival celebrated in the northern state of Punjab and is similar to Indian Holi in many ways. It is celebrated with traditional martial arts displays, music, and the throwing of colors.
In conclusion, the different forms in which Indian Holi is celebrated add diversity and richness to the country's cultural heritage. Whether it is the playful beating of men with sticks in Lathmar Holi or the throwing of turmeric powder in Manjal Kuli, each form of Holi festival in India has its own unique charm and significance.
May you have the most colourful Holi in 2023.
Enjoy!!