Beat the Heat with Refreshing Citrus Delights!
As the heating sun bears down on us, there's one citrus companion that never fails to offer solace and refreshment – lemons! Known for their tangy flavour and zesty aroma, lemons are the perfect ingredient to beat the summer heat. 
So, gear up my friends for Summer 2023 with these 7 creative lemon drink recipes that will not only keep you cool but also tantalise your taste buds with a burst of citrus goodness. 
Whether you're hosting a backyard barbecue, lounging by the pool, or simply seeking a revitalising sip, these small pointers will guide you on your lemon-infused beverage adventure!
What you'll find in this blog: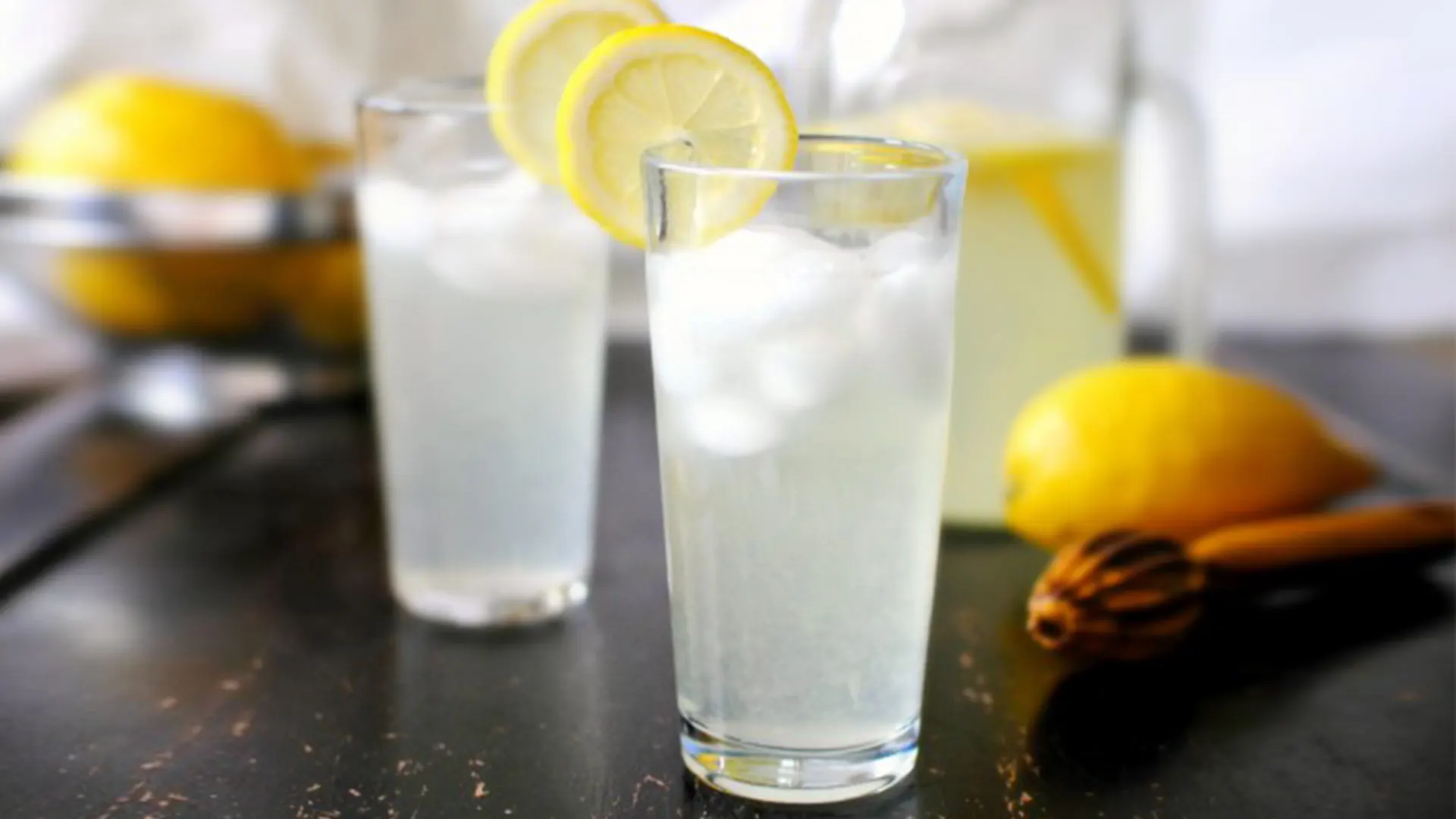 Let's start with the classic lemonade. It's simple, easy to make, and always hits the spot.
Ingredients:
Lemons 

Sugar (or honey if you're feeling fancy)

Water 

Ice (optional, but highly recommended)
Instructions:
Squeeze the lemons until you have enough juice to fill a pitcher. Don't forget to remove the seeds, unless you're into that kind of thing.

Add sugar to the lemon juice. The amount will depend on how sweet you want your lemonade to be. If you're feeling wild, try using honey instead of sugar.

Pour water into the pitcher and stir until the sugar (or honey) dissolves. Again, the amount of water you use will depend on how strong you want your lemonade to be.

Chill in the fridge for a bit or add some ice to cool it down.

Serve and enjoy!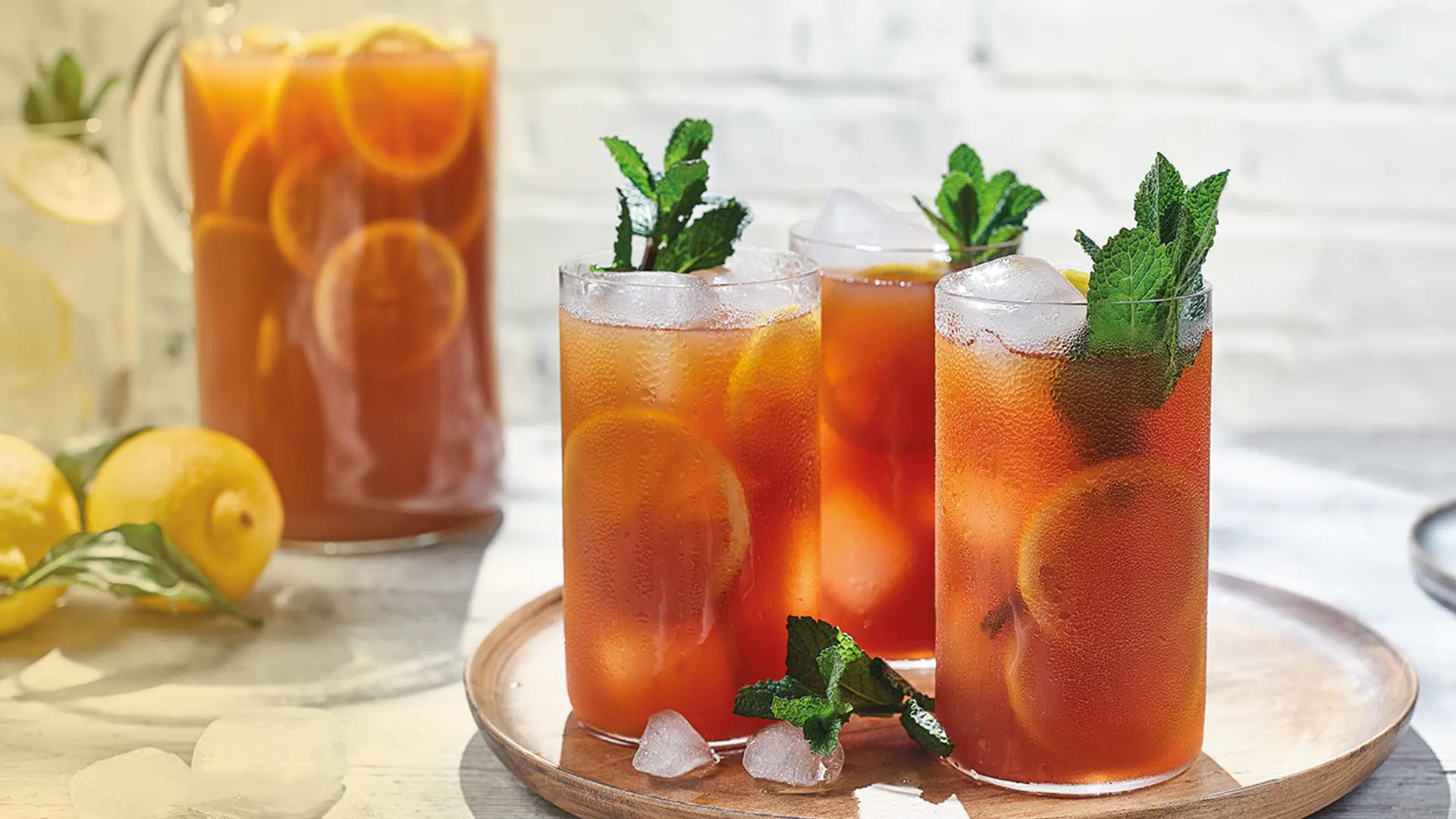 Combine the goodness of tea with the tanginess of lemons to make this delicious drink. Add a dash of honey for sweetness and Get ready to impress your taste buds with this zesty drink.
Ingredients:
4 tea bags (black or green)

8 cups of water

1 cup of sugar

1/2 cup of lemon juice

Ice cubes
Instructions:
Boil the water and steep the tea bags for 5-7 minutes.

Remove the tea bags and add the sugar. Stir until dissolved.

Let the tea cool and add the lemon juice and stir.

Chill in the refrigerator and enjoy!
Embrace the fruity side of summer with this lip-smacking slush. This drink is perfect for those scorching hot days. The combination of lemon and berry is refreshing and rejuvenating.
Ingredients:
1 cup of frozen mixed berries

1/2 cup of lemonade

1/4 cup of ice

A pinch of sugar (optional)
Instructions:
Toss your frozen mixed berries into a blender.

Pour in your lemonade and add a handful of ice cubes.

Blend until everything is perfectly mixed and slushy.

Add sugar to make it a little sweet.

Pour into a glass and enjoy!
Read more: https://www.beingmomandmore.com/9-melon-drinks-for-summer-2023/
Give your taste buds a lively kick with this invigorating concoction. Ginger is known for its health benefits and when combined with lemon, it makes for a great summer drink. Add some soda water to make it fizzy.
Ingredients:
1 cup of freshly squeezed lemon juice

1/2 cup of ginger syrup (you can make this by boiling ginger and sugar together)

4 cups of sparkling water

Ice cubes
Instructions:
Fill a pitcher with ice cubes. The more, the merrier!

Pour in the freshly squeezed lemon juice. Make sure to use a filter to catch any seeds or pulp.

Add in the ginger syrup (The signature kick of this drink)

Top it off with sparkling water. 

Give it a good stir and voila! You've got yourself a refreshing Lemon Ginger Ale.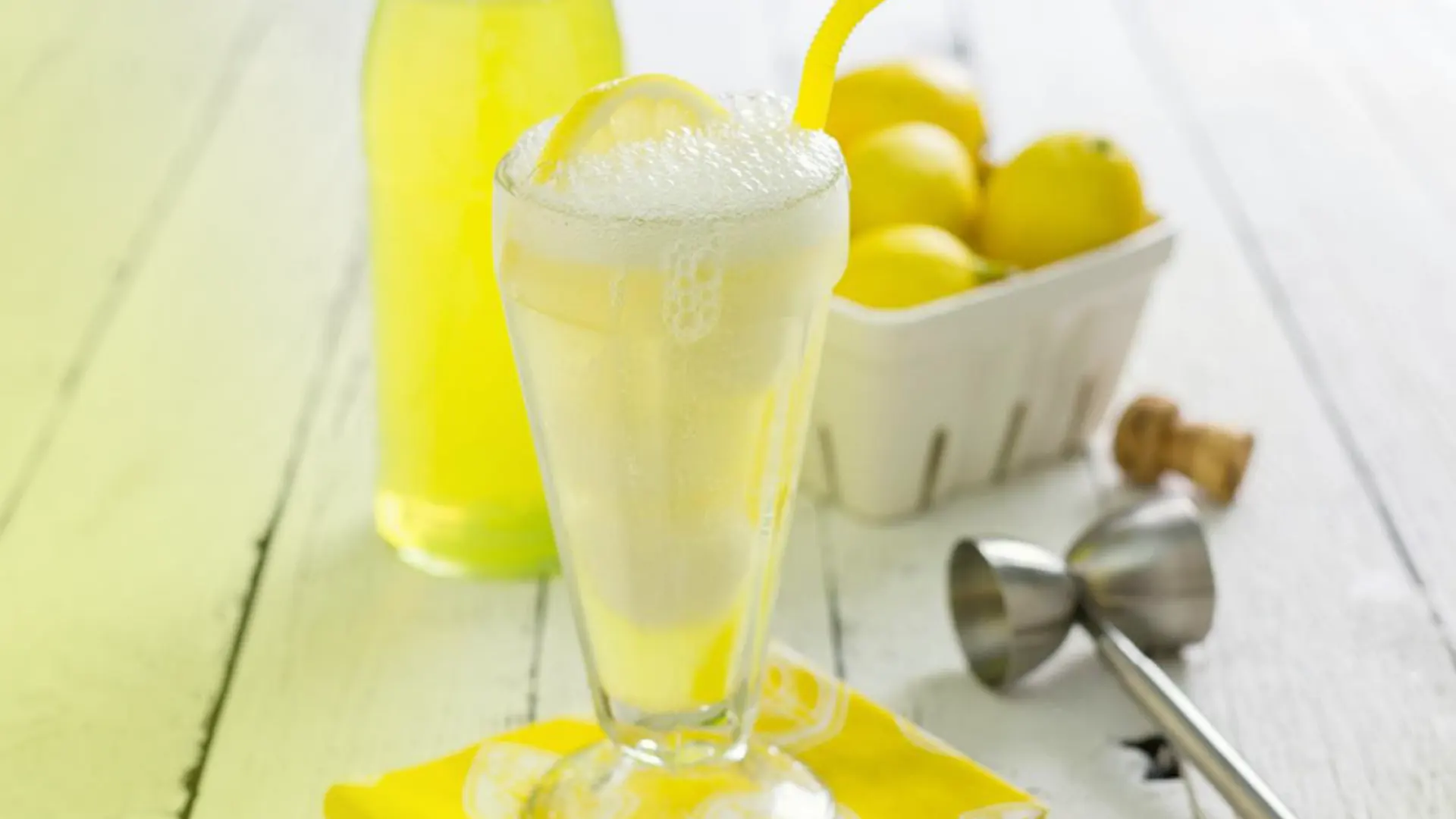 Who said floats are only for kids? This lemon sorbet float is a perfect treat for adults too. Undoubtably your taste buds will thank me later. So go ahead, give it a try and let the sorbet do the talking. Cheers to being a kid at heart!
Ingredients:
 For Lemon sorbet 

1 cup freshly squeezed lemon juice

1 cup sugar

2 cups water

Lemon-lime soda (or any clear soda, but we all know who the real MVP is)

Fresh lemon slices (optional, but highly recommended for that extra zing)
Instructions:
Combine sugar and water in a saucepan. Dissolved sugar on slow heat

Stir in lemon juice after removing from heat.

Pour mixture into a container and let cool and place it in the freezer with a cover.

Take it out of the container and stir to prevent ice crystals from forming.

After about 4-5 hours, your lemon sorbet is ready to serve!

Grab a fancy glass (or a plastic cup, we don't judge here).

Add a scoop (or two, or three..I won't tell anyone😉) of lemon sorbet to the glass.

Pour the lemon-lime soda over the sorbet until the glass is almost full. 

Top it off with a fresh lemon slice! You've got yourself a Lemon Sorbet Float.
Take a tropical vacation without leaving your home with this zesty twist on a classic cocktail. Add some rum to the classic mojito and replace limes with lemons to make this refreshing summer cocktail.
Ingredients:
Freshly squeezed lemon juice

White rum

Club soda

Mint leaves

Sugar

Ice
Instructions:
Start by muddling a handful of mint leaves in a glass with a spoonful of sugar.

Squeeze in lemon juice and give it a stir.

Add a shot (or two, we won't judge) of white rum and top it off with club soda.

Fill the glass with ice and give it a good shake (or stir, if you're feeling classy).

Garnish with a sprig of mint and a slice of lemon, and voila! Your Lemon Mojito is ready to be sipped and savoured.
Read more: https://www.beingmomandmore.com/9-quick-and-easy-breakfast-recipes-for-toddlers/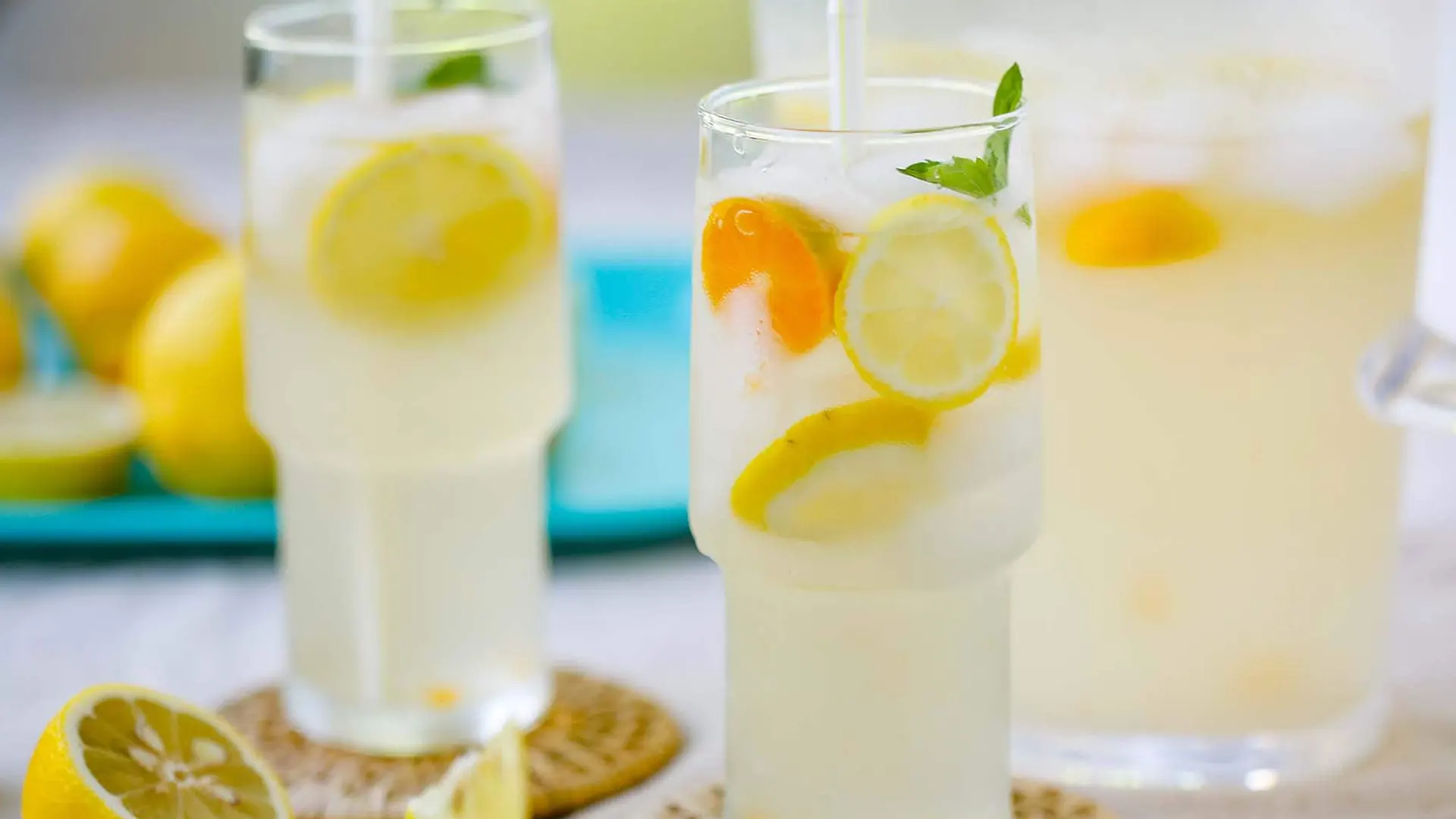 A simple recipe for a drink that's perfect for sipping on a hot summer day. Not only does it taste amazing, but it's also packed with electrolytes to help you stay hydrated.
Serve chilled and garnish with a lemon wedge for a tropical treat.
Ingredients:
1 cup of coconut water

1 lemon

Ice cubes
Instructions:
Take lemon juice into a glass.

Add a cup of coconut water to the glass and mix well.

Toss in some ice cubes to make it extra cold and refreshing.

Serve and enjoy!
So, there you have it – 7 delicious lemon drinks to keep you cool and refreshed this summer. Whether you're lounging by the pool or having a BBQ with friends, these drinks are sure to impress. So, go ahead and try them all!
Enjoy!